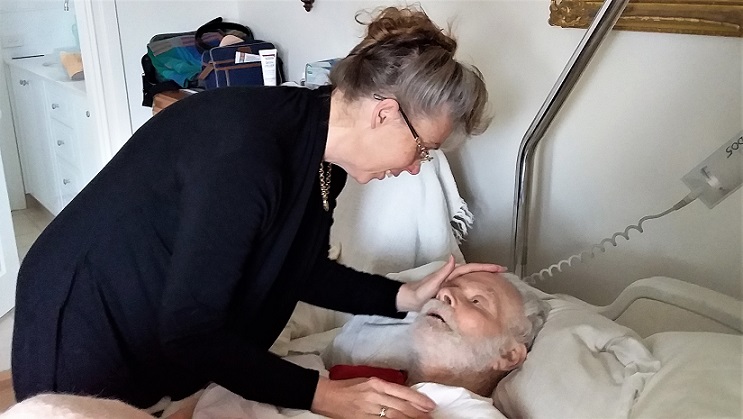 He was there when you came to be,
throughout your life, assisted to the right degree.
Saw you grow, saw you change and be defined,
from babe, to girl, to womankind.
A father's love is a treasured source,
Not forgotten throughout ones life's course.
Now old and frail toward his journeys end,
You are there for him, your energy to expend.
Oh Papa I hear you quietly say,
please stay for me another day.
By his side you have always been,
the kindest one I have ever seen.
A daughter's love is a power indeed,
in his time of distress and great need.
So be brave of heart and strength renew,
and pray to Jah to help you through.
Pablo – September 2018